* * * * * * * * * * * * * * * *
YOU WILL EXPERIENCE ONE OF THE MOST ADVENTUROUS 4X4 WHEEL-DRIVE TOURS IN THE WORLD WITH US!!!
ONLY WE HAVE THE SPECIAL PERMISSION
TO GO THROUGH THE RESTRICTED DIAMOND AREA
* * * * * * * * * * * * * * * *
WINDHOEK – LÜDERITZ – SYLVIA HILL – URI-HAUCHAB MOUNTAINS –
KOISAN – MEOB BAY – HOLSATIA – CONCEPTION BAY –
SANDWICH BAY – LANGE WAND – SANDWICH HARBOUR –
WALVIS BAY – SWAKOPMUND – NAMIB NAUKLUFT PARK – WINDHOEK
***
CONNECTION – TOUR:
ETOSHA NATIONAL PARK – HIMBA VILLAGE - DAMARA LIVING MUSEUM - GROOTBERG PASS – WINDHOEK 
PARTICIPATION POSSIBLE:
BY 4 x 4 / SELF-DRIVE
CONNECTION TOUR ALSO POSSIBLE BY ENDURO

18 – 29 JUNE (05 JULY) 2016

THIS TOUR IS AS EXTREME AND UNUSUAL AS THE COUNTRY NAMIBIA ITSELF. BEING SURROUNDED BY AWE-INSPIRING LANDSCAPES, WE WILL TRAVEL THROUGH THE HEART OF THE WORLD'S HIGHEST SAND DUNES, FROM LÜDERITZ TO WALVIS BAY RIGHT INTO THE RESTRICTED DIAMOND AREA NORTH OF THE NAMIB DESERT. A FORBIDDEN ZONE FOR ANYONE ELSE, EXCEPT FOR THE PARTICIPANTS OF THIS EXCLUSIVE TOUR. ON THIS TRIP YOU WILL ALSO GET TO EXPERIENCE AND SEE THE GHOST TOWN OF KOLMANSKOP WHICH WAS ESTABLISHED AFTER THE FIRST DIAMONDS WERE DISCOVERED HERE IN 1908. FURTHER HIGHLIGHTS INCLUDE, THE ATLANTIC SITUATED GERMAN COLONIAL STYLE TOWNS OF LÜDERITZ AND SWAKOPMUND. THEREAFTER, WE WILL RETURN TO THE CAPITAL WINDHOEK, CROSSING NAMIBIA'S HIGHEST MOUNTAIN PASS.
THE 5-DAY EXTENSTION WILL LEAD US TO THE LIVING DESERT ELEPHANTS AT BRANDBERG, AND TO THE ETOSHA NATIONAL PARK – ONE OF THE MOST FAMED NATIONAL PARKS IN THE WORLD. HERE YOU WILL BE ABLE TO OBSERVE AT CLOSE QUARTERS A SPECTACLE OF WILDLIFE CONGREGATING AND INTERACTING.
WE TRAVEL SOUTH TO THE WATERBERG PLATEAU AND BACK UNTIL WE REACH WINDHOEK AGAIN.
18 JUNE 2016
ARRIVAL AT WINDHOEK AIRPORT, TRANSFER TO HOTEL THULE
VEHICLE HANDOVER
DINNER AT JOE'S BEERHOUSE (NOT INCLUDED)
19 JUNE 2016
TRAVEL FROM WINDHOEK TO HELMERINGHAUSEN – OVER NAMIBIA'S HIGHEST MOUNTAIN PASS, ACCOMMODATION IN CHALETS.
20 JUNE 2016
CONTINUE TO KOLMANSKOP – LÜDERITZ
ACCOMMODATION WITH BED & BREAKFAST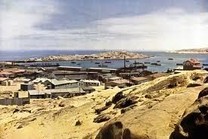 21 – 26 JUNE 2016
LÜDERITZBUCHT, THE START OF OUR ADVENTUROUS OFF-ROAD CHALLENGE INTO NAMIBIA'S RESTRICTED NORTHERN DIAMOND AREA. THIS IS A FORBIDDEN ZONE FOR EVERYONE, EXCEPT FOR THE PARTICIPANTS OF THIS EXCLUSIVE TOUR.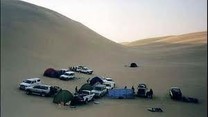 HERE WE WILL BE CHALLENGED BY THE FIRST DUNES, BEFORE WE FIND OUR WELL DESERVED REST IN AT OUR CAMPS IN THE AREA OF SYLVIA HILL / URI HAUCHAB MOUNTAINS.
VISIT TO THE SYLVIA HILL, DUNE RIDES, AS WELL AS A VISIT TO THE KOISAN SETTLEMENT IN THE NORTH OF SYLVIA HILL.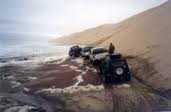 A VISIT TO TWO BROKEN-DOWN VEHICLES (A FORD AND A BULLDOZER), LEFT BEHIND BY THE DIAMOND SEEKERS, BEFORE THE DUNES WILL BE CROSSED ON THE WAY TO MEOB BAY. AS USUALLY AT A PROPER EXPEDITION, WE WILL REST IN THE DUNES. THE CLEAR STARRY SKY SHINES…FROM HERE ONWARDS, IT WILL SHOW WHETHER THE PREVIOUSLY PRACTICED DUNE DRIVES HAS BEEN TO YOUR BENEFIT OR NOT, BECAUSE FROM NOW ON THE DUNES GETS HIGHER AND THEREFORE MORE CHALLENGING. ANY ERRORS WILL BE ERADICATED AND DRIVING PERFECTED.
THE BELT OF DUNES OPENS AND WE DRIVE INTO THE AREA BETWEEN MEOB BAY AND CONCEPTION BAY. HERE IN THE EARLY 19TH CENTURY, DIAMONDS HAVE BEEN FOUND AND COMMERCIALLY DUG OUT. THE SETTLEMENTS OF HOLSATIA, CHARLOTTENFELDER AND GRILLENBERGER ARE TODAY THE REMAINS AND CONTEMPORARY WITNESSES OF THE TIMES OF THE DIAMOND SEEKERS.
THE WAY LEADS US FROM HOLSATIA TO CONCEPTION BAY AND ALONG THE BEACH TO SANDWICH BAY. THE SHIP WRECKS OF EDUWARD BOHLEN & SHAWNEE LIE AHEAD ON OUR ROUTE. WE PASS LANGE WAND, WHICH HAS ITS NAME FOR A REASON. HERE THE DUNES REACH DOWN TO THE SEA AND ONLY A SHORT TIME IS AVAILABLE TO COPE WITH THIS SECTION OF THE COAST. TIDE AND FLOOD DETERMINE OUR WAY. AFTER THAT LANGE WAND LEADS THE WAY BACK INTO THE DUNES, PASSING THE BIG SALT PANS OF SANDWICH HARBOUR AND THEN NEW DUNE BELTS WITH INCREASING HEIGHT DEMANDS OUR CONCENTRATION.
FROM SANDWICH HARBOUR THE ROLLER COASTER WELCOMES US, A SERIES OF SOLID "ROARING" SCARPS, WHICH NOT ONLY REPRESENT A NEW CHALLENGE, BUT ALSO REVEALS BREATHTAKING VIEWS OF SANDWICH HARBOUR…A PANORAMA OF SAND DUNES, FORMED BY WIND, TRUE ELEGANCE, CONNECTING THE SEA BEFORE WALVIS BAY. THE LAST 50 KM GREETS US, THE SEA TO THE LEFT, WE MOVE TO WALVIS BAY ON THE COASTAL STRIP, OVERNIGHT IN SWAKOPMUND, CIVILIZATION HAS US AGAIN AND WE EXCHANGE OUR OPEN CAMPFIRE FOR A DINNER WITH SEAFOOD AND WINE IN A RESTAURANT.
27 JUNE 2016
SWAKOPMUND (SIGHTSEEING / PAUSE)
28 JUNE 2016
OVER THE NAMIB NAUKLUFT PARK, THE FOURTH LARGEST NATIONAL PARK IN THE WORLD WITH 6'000'000 HA. TIME TO GO BACK TO WINDHOEK. ANTELOPE SAY HELLO FOR THE LAST TIME… OVERNIGHT AT HOTEL THULE IN WINDHOEK.
OR: ***ADDITIONAL TOUR TO ETOSHA***SEE BELOW…
29 JUNE 2016
TRANSFER TO THE AIRPORT WINDHOEK, INDIVIDUAL INTERNATIONAL RETURN FLIGHT BACK.
***ADDITIONAL TOUR TO ETOSHA***
29/30 JUNE 2016

ETOSHA

01 JULY 2016

HIMBA VILLAGE / CAMP NEAR KAMANJAB

02 JULY 2016

GROOTBERG PASS

03 JULY 2016

DAMARA LIVING MUSEUM

04 JULY 2016

BACK TO WINDHOEK, JOES BEERHOUSE

05 JULY 2016

TRANSFER TO THE AIRPORT IN WINDHOEK, INDIVIDUAL INTERNATIONAL RETURN FLIGHT

ON THIS TRIP YOU WILL BE ACCOMPANIED BY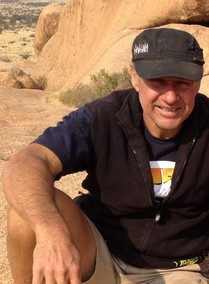 WERNER SCHULZ BORN ON A FARM IN NAMIBIA, HAS SPENT A LARGE PART OF HIS LIFE IN THE AFRICAN BUSH AND UNDERSTAND IT, TO ALTER A NAMIBIA TOUR TO AN ADVENTURE OF CULTURAL AWAKENING.
HE CAN SHOW YOU NAMIBIA, A COUNTRY, THAT CONCEALS MANY WONDERS OF NATURE AND IS FULL OF UNFORGETTABLE FASCINATION. THE TRIP EXPERIENCED WITH HIM, FILLED WITH FANTASTIC ADVENTURES UNDER GOOD FRIENDS AND THE ENDLESS SEEMING FREEDOM OF THE COUNTRY WILL FASCINATE YOU.
WE PROVIDE
4X4 WHEEL DRIVE VEHICLE (WITHOUT GASOLINE, CONSUMPTION WILL BE CHARGED IN ADDITION)
FULLY EQUIPPED WITH WATER, FIREWOOD, REFRIGERATOR, CANISTER AND OTHER USEFULL THINGS
FIRST AID KIT
MEALS, BREAKFAST AND DINNER FROM LÜDERITZ TO WHALE CAVE (WITH THE MEALS ONLY TEA / COFFE AND FRUIT JUICE WILL BE HANDED, ALCOHOLIC BEVERAGES - YOU WILL HAVE TO PROVIDE BY YOURSELVES)
GENERAL CAMPING UTENSILS LIKE GRILL SET, COOKING UTENSILS & EQUIPMENT, TABLES, TOILETS, SHOWERS, ETC.
GERMAN AND ENGLISH TOUR GUIDE
TENTS, FOLDING CHAIRS ANDSLEEPING BAGS, DISHES ETC.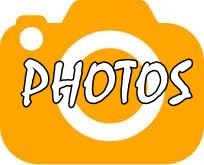 PRICES
PLEASE CONTACT US FOR PRICES. THANK YOU.
CHANGES OF PRICE / PROGRAM POSSIBLE.
THE SAHARA OFFROAD GMBH GENERAL TRAVELLING CONDITIONS APPLY.
WE WILL BE PLEASED TO SEND YOU A REGISTRATION FORM. PLEASE DO NOT HESTITATE TO CONTACT US SHOULD YOU REQUIRE ANY FURTHER INFORMATION.
* * * * *